New UX / UI for Kolektio
New UX / UI  for Kolektio !!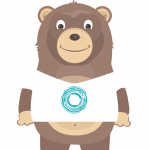 ORSO is here to introduce you our new completely redesigned interface and all the new features that we have developed. Follow him inside Kolektio, he is always there to help you on understand how magically works and why is so different to all of the photosharing apps out there.
This new impressive design make that pictures are going to be much more relevant and you can interact a lot inside your personal galleries, you can like them, comment them and also print them!! (see below).
We have also included a lot of new features that you can use: DISCOVER, PRINTING and NOTIFICATION CENTER, keep reading to learn more about that.
Now you can also you can choose between two different themes: light or dark, so you can easily switch from one to the other in seconds.
---
DISCOVER
Discover is born: here you can easily find all the active public events and explore featured events, selected by our team to bring you great contents!




PRINT

We are really proud to announce our partnership with Kpixstore, that enable everyone to print their favourite images from their Kolektio photogallery straight to beautiful and amazing posters and frames.
NOTIFICATION CENTER
We have added a notification page, so you can always have all the updates at hand!
---
---